2015 was a big year for me in terms of reading. I had a lofty Goodreads goal of 40 books and I surpassed that by reading 42 books!
This accomplishment was indeed partially due to the 3 months I spent living in a small town in the middle of nowhere with no internet but a fresh library card instead. I read a mixture of classics, memoirs, non-fiction, paranormal, best sellers, and instructionals.
In no particular order, here are my favorite books that I read!
Carter Beats the Devil by Glen David Gold
I originally picked up this book because the cover intrigued me and the hardback copy I purchased had a review on the back by Michael Chabon, one of my favorite authors. That was enough to sell me on this whopper of a novel (591 pages!) and I'm so glad I read it. Starting at the end of story, we see Carter perform his greatest magic trick yet that could potential land him in prison. So, how does he get to that point? The book continues in his childhood and follows his follies, mishaps, and adventures into adulthood. I love any story that follows a lifetime arc and early Americana is a favorite as well. Taking place during the heyday of Houdini and the introduction of the first BMW motorcycle, the book is rife with references to persons well known to the reader but only just coming of age within the time period of Carter's life. It made me laugh, it made me cry, and a book that can do both is a solid gem.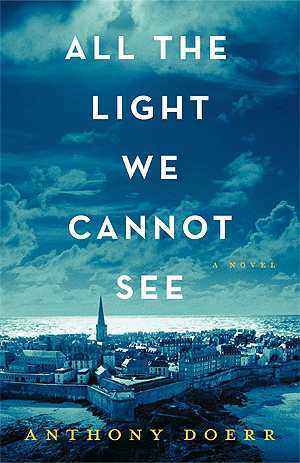 All the Light we Cannot See by Anthony Doerr
I kept seeing this book everywhere on social media and in bookstore window displays.The cover is eye catching on it's own and with a back page blurb about the setting in WWII France and Germany, I knew I had to give it a go.
The story follows 2 central characters, Marie-Laure and Werner, and each chapter alternates back and forth between them. While the plot reaches it's crescendo on one particular date, the rest of the book is non-linear, going between the days leading up to the event and the time that passes afterwards. A boy and a girl, on opposite sides of the war, leading oddly parallel lives meet in what is a moment of fate. What impressed me so much about this book was the detail put into the setting and props of the world. I've read that Doerr spent a year researching for this book and it's obvious that it was a labor of love for him.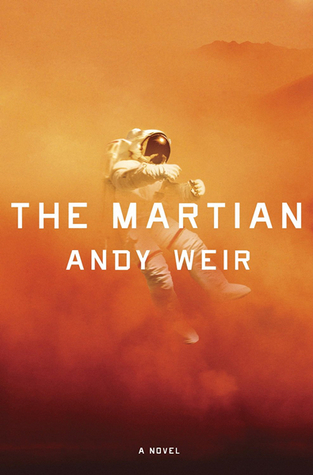 I decided to read this book for the obvious reason-FOMO-which was that so many friends had read it, loved it, and were eagerly anticipating the movie.
It is totally worth the hype. This book is chock full of complicated science and technology that is far beyond my realm of understanding. Weir is nothing if not a thorough researcher. He also has that special gift of writing about this material in a way that makes you believe him, that sets up the story world perfectly in your imagination, but without making it boring or agonizing to read. Instead, he introduces you to Mark Watney, a lovable astronaut turned galactic potato farmer with a cheeky sense of humor. I laughed out loud several times throughout this book and found myself invested in Watney's plight. By the time I reached the 87% point on my Kindle, I had to skip ahead and read the final page (which I've never done before!) because I was so anxious about his fate.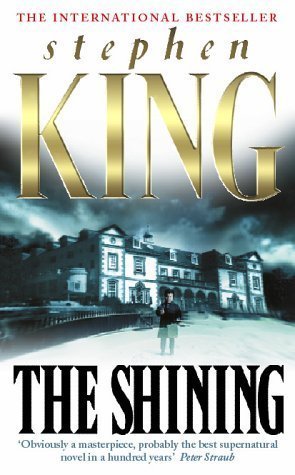 As a fan of the Kubrick film based on it, I've wanted to dig into this book for a while. I'd read in the past that King wasn't a fan of the movie, as he felt it wasn't true to the story and that too many liberties had been taken. We all know that the movie is never  rarely as good as the book and this was certainly the case with The Shining. 
The book goes into each character's background much deeper than the film was able to convey. Jack Torrance's descent into madness is far more subtle and within that, all the more disturbing. I found Wendy Torrance intolerable in the movie but found that she was a more sympathetic character in the book. Danny's encounters with the evil lurking in The Outlook are more plentiful and unsettling and his connection with Mr. Halloran stronger. Similar to my experience reading The Martian, by the time I hit 67% on Kindle, I couldn't read this before bed. It just spooked me out way too much!
I heard about this book while listening to an episode of the Freakonomics podcast. You can find the episode here! The book is co-written with sociologist Eric Klinenberg about the bizarre ways in which people meet, fall in love, and marry in the modern world. This isn't 1967 anymore and dating just ain't the same. This book is chock full of research and infused with Ansari's sense of humor.
I absolutely inhaled this book over the course of 2 days. The statistics presented piqued my interest and I laughed along with Ansari's dating mishaps. The dreaded 
 that we've all seen and felt taunted by while anxiously staring at the screen. To double text or not to double text? How to seem cool and available but not eagerly desperate? When do you start following someone on all their social media platforms? For anyone out there in the dating world of the 2,000-teens, this a must read!
A Confederacy of Dunces by John Kennedy Toole
I've wanted to read this one for a while, I can't resist a Pulitzer winner obviously. A copy appeared in my living room in a pile of books given to my flatmates by a friend of theirs so I borrowed the copy.
Man. This was hands down the funniest book I read last year or even within the past few years. The protagonist, Ignatius J. Reilly, is so unlikable and a narcissistic looney and is constantly getting himself into haphazard situations. He is convinced he has the correct answer for everything and is unable to see himself as others do. The story is set in New Orleans, my favorite city, and that just made the book all the more enjoyable to read. Reilly: a medievalist, hot dog vendor, Levy Pants Company organizer (of files and protests), and a whale of a man who smells as bad as he looks. I loved reading his story but I'm so glad he's not someone in my real life.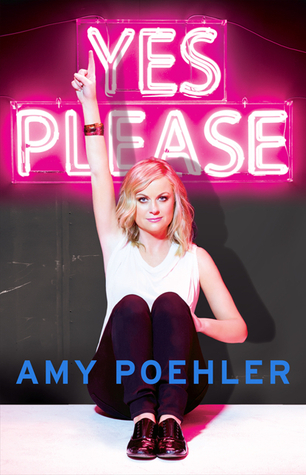 I picked up this book because I am a fan of Poehler as everyone should be. I was deep into my bingeing of her show, Parks and Recreation, so I just decided to roll with the idea of consuming all she had made. I read this book after reading Not That Kind of Girl with my book club and the difference between the two was astounding.
I enjoyed Poehler's book much more than Lena Dunham for the fact that she wrote with so much more honesty and vulnerability. Poehler writes about her start in comedy, all the grunt work put into getting where she is, her divorce, co-parenting with her ex-husband, and having her two sons. This book is full of anecdotes, wisdom, humor, and is a full behind the curtain peek at the wizard herself. I loved this book and enjoyed every page of it.